Malama Maui!
Aloha,
In light of the distressing fires on Maui, we're all inspired to extend a helping hand and provide support to those who have endured the unimaginable hardships.
We've brainstormed numerous ideas for initiatives across all our Oahu locations to aid the residents of our sister island. Given the extended effort required, we aspire to execute most, if not all, of these ideas over the next few months.
Our initial step involves a partnership with the Salvation Army, aligning with their relief endeavors on Maui. Introducing a special, limited-time menu item – the "Malama Maui Mango Pancake Sampler." This delightful offering comprises three pancakes: one with fresh pineapple, another with coconut, and the third with mango. The entire thing is crowned with our signature whipped cream and macadamia nuts. A significant portion, 50% of the proceeds, will be directly channeled to the Salvation Army. We will consistently contribute these funds on a weekly basis. We believe it's a mutually beneficial arrangement; our patrons get an exceptional dish embodying the flavors of Hawaii while contributing to a noble cause.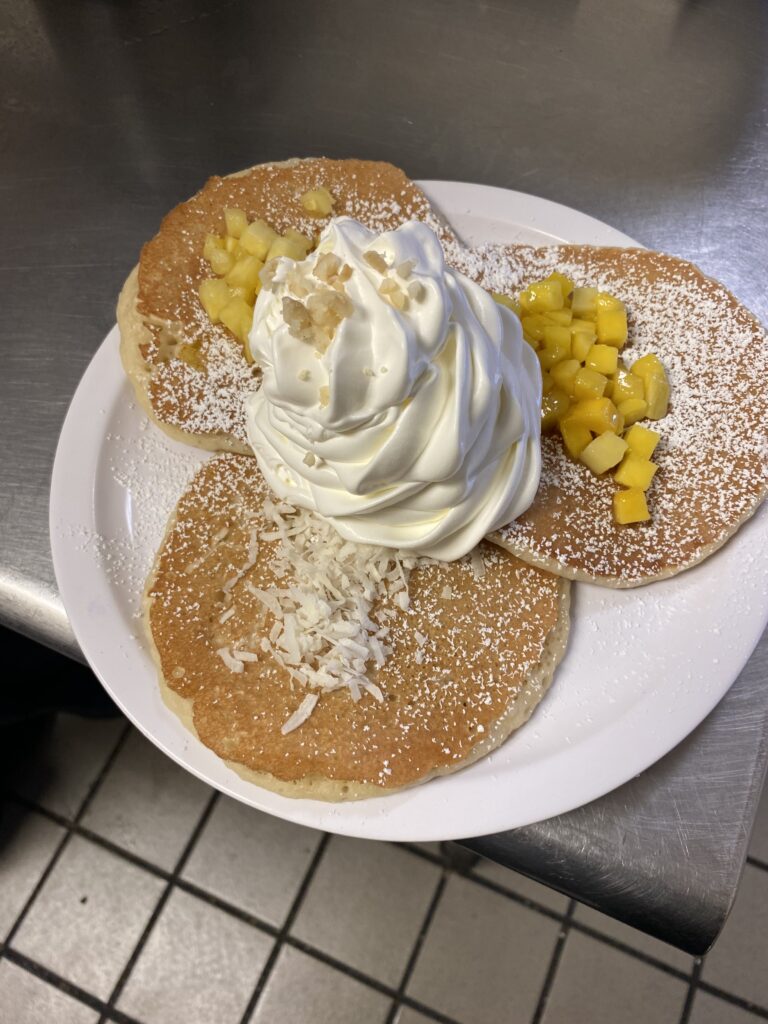 Following this, we've established a collaboration with one of our esteemed manufacturers, who will be generously donating proceeds from one of our most beloved menu items. This initiative will enable us to channel 100% of the proceeds to support Maui. Further details will be shared in due time.
We extend our heartfelt gratitude for your support, as together we work to assist the people of Lahaina, Maui – a gesture that truly embodies the spirit of "kokua."
Mahalo
50% of the proceeds will go directly to the Salvation Army, and we'll send this total weekly. We think it's a win win, our guests get an amazing dish that offers the flavors of Hawaii, and they get to help a great cause. If you'd like to give direct to the Salvation of Hawaii: https://hawaii.salvationarmy.org
After this, we have partnered with one of our favorite manufacturers who will be donating one of our most popular menu ideas so we can give 100% of the proceeds to Maui as well. More details on that to come.
Mahalo for supporting and helping us Kokua the people of Lahiana, Maui.