Health conscious menu options at Eggs 'n Things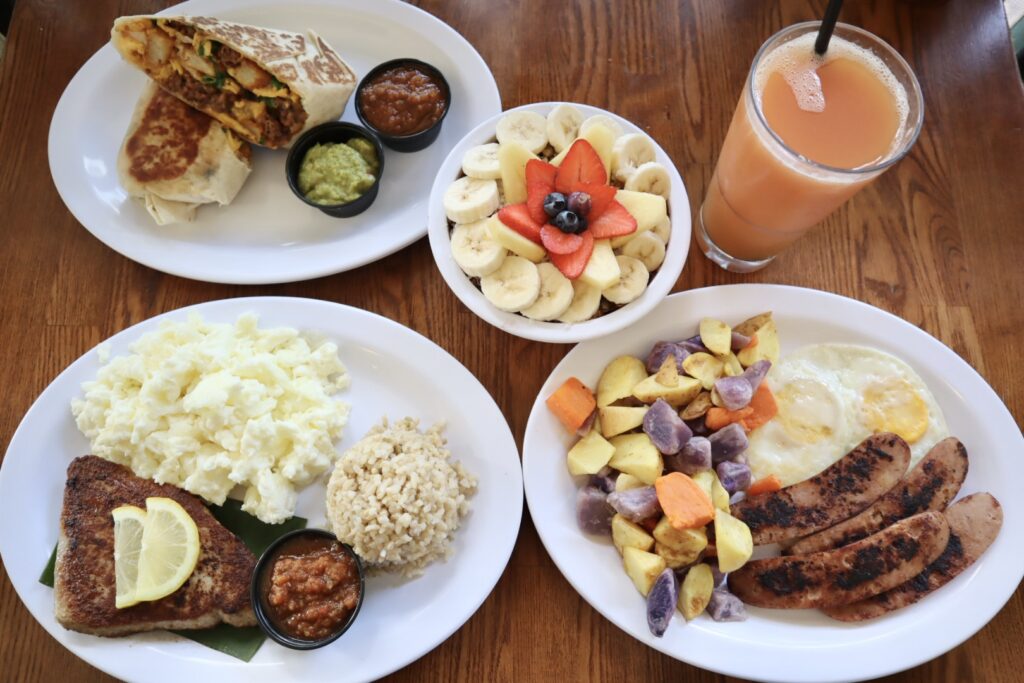 Are you one of the many who made a New Year resolution to be more mindful about healthy eating habits?
Today, we wanted to share with you some of our health conscious menu options here at Eggs 'n Things.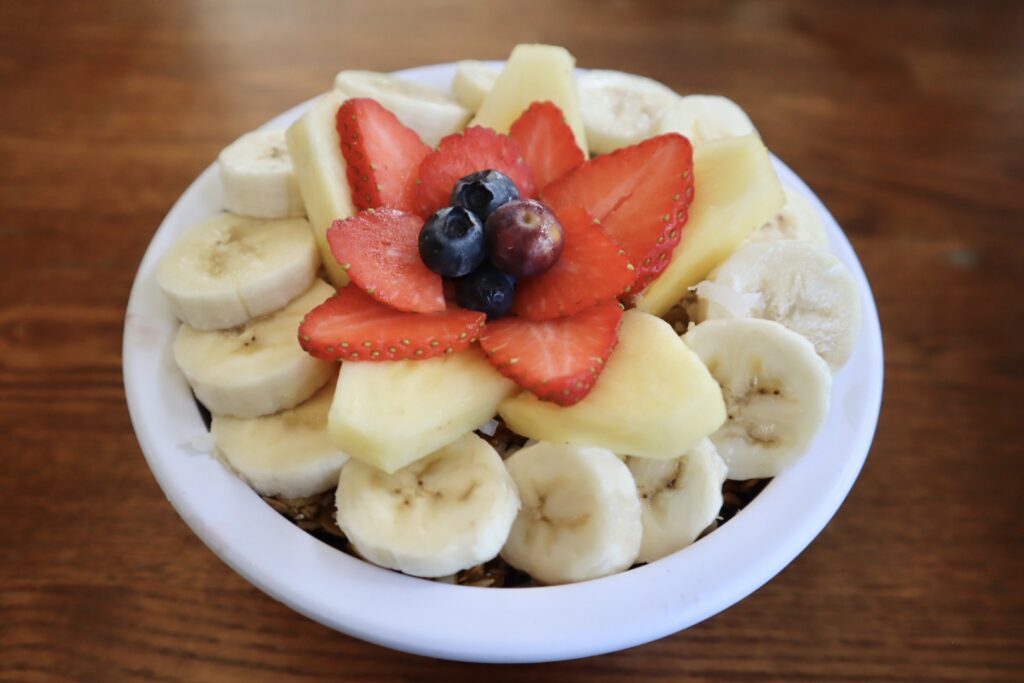 Firstly, for those of you on a strictly vegan diet, like eliminating eggs, dairy and animal products such as honey, we recommend our Vegan Acai Bowl. Here at Eggs 'n Things, you can choose to use maple syrup instead of honey on the Vegan Acai Bowl. We serve it with a gluten-free granola, banana, pineapple, and blueberries so you'll get plenty of vitamin C and it should be good for your skin under the Hawaiian sun.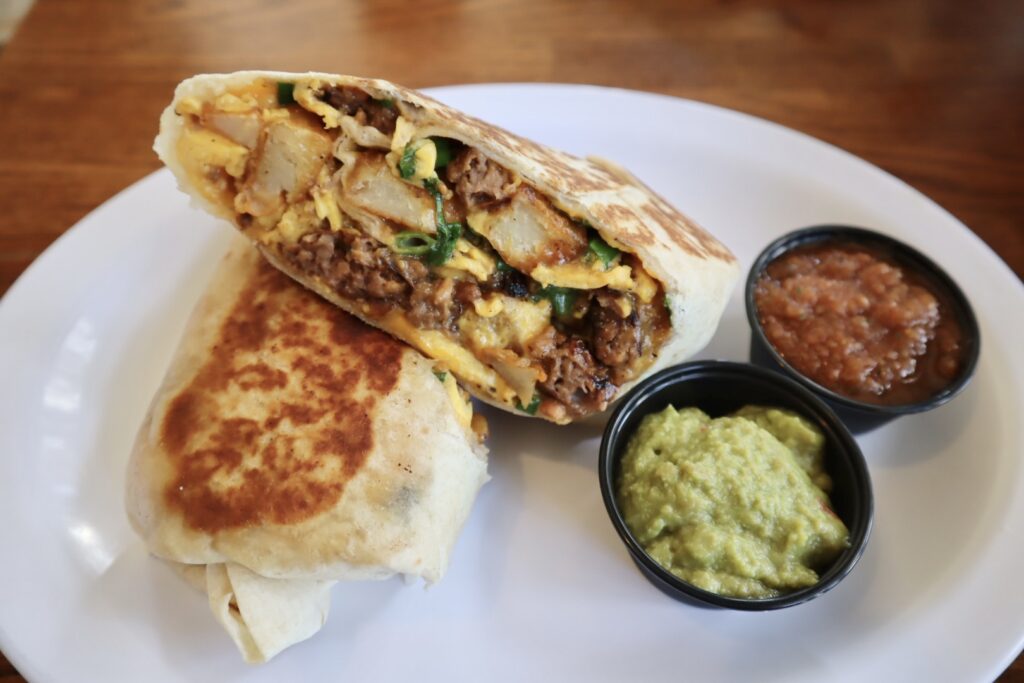 For those of you on a vegetarian diet eliminating meat products, but are still open to eating eggs, try our Breakfast Wrap (Burrito) with the Beyond Meat vegan patty instead of bacon, turkey bacon, spam, ham or Portuguese sausage. We'll wrap the vegan patty with eggs, potatoes and green onions in a big tortilla, so it's a very filling meal. We recommend that you enjoy it with guacamole and our house made salsa sauce.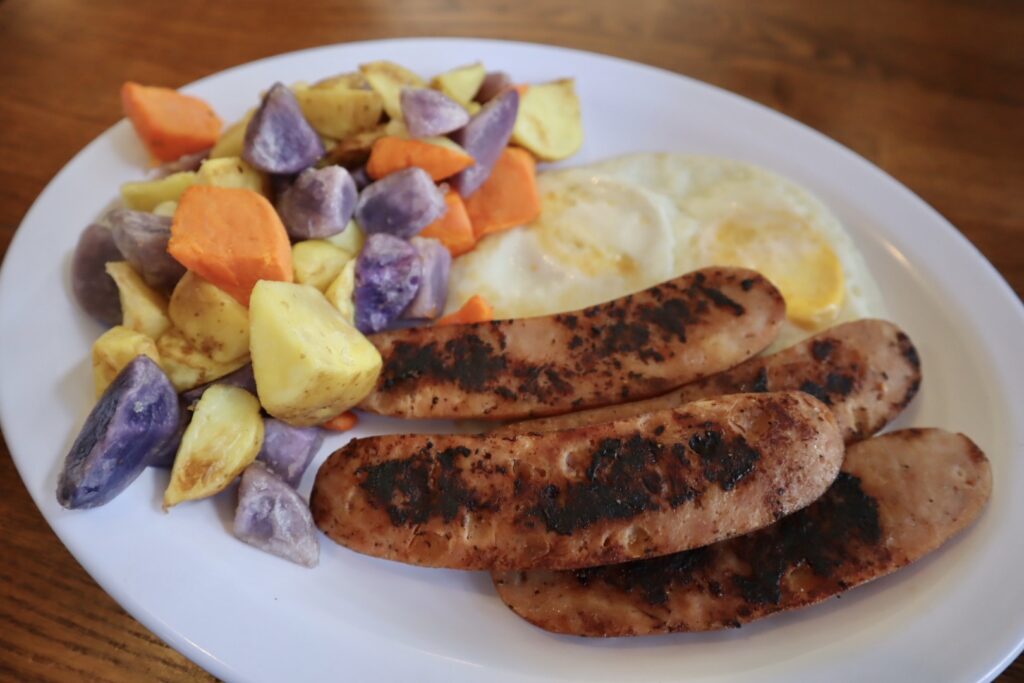 For those of you staying away from wheat products (GF), you can choose our gluten free tri-colored potatoes for your sides. An example would be if you choose our Breakfast Meat and Eggs, choosing rice or gluten free potatoes for your side. Pictured is our Gluten Free Chicken Mango Sausage, gluten free potato and over medium eggs.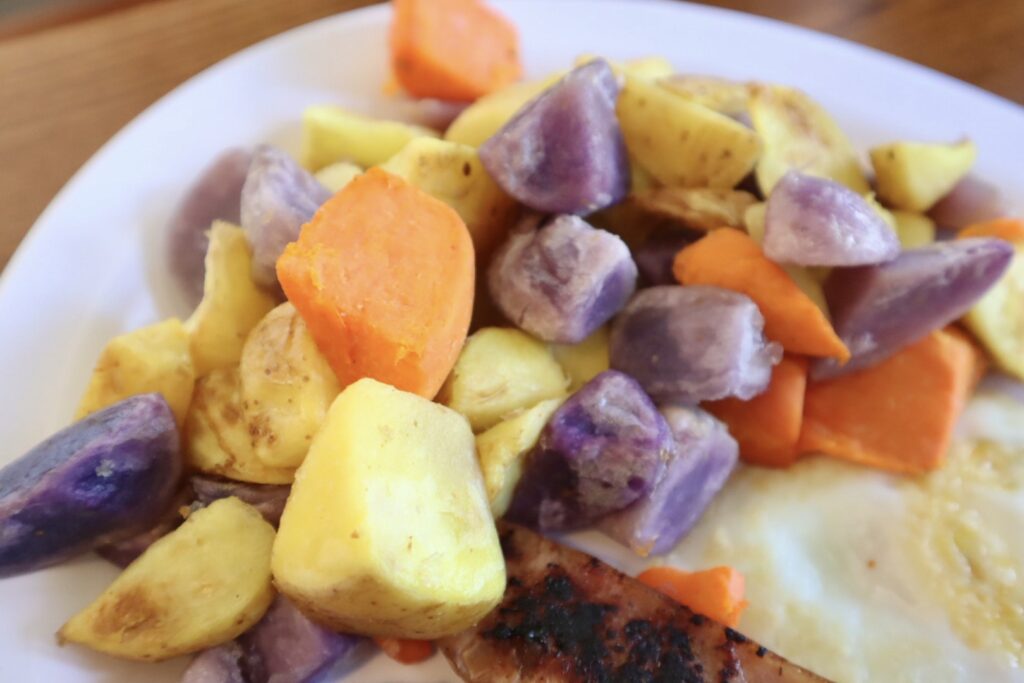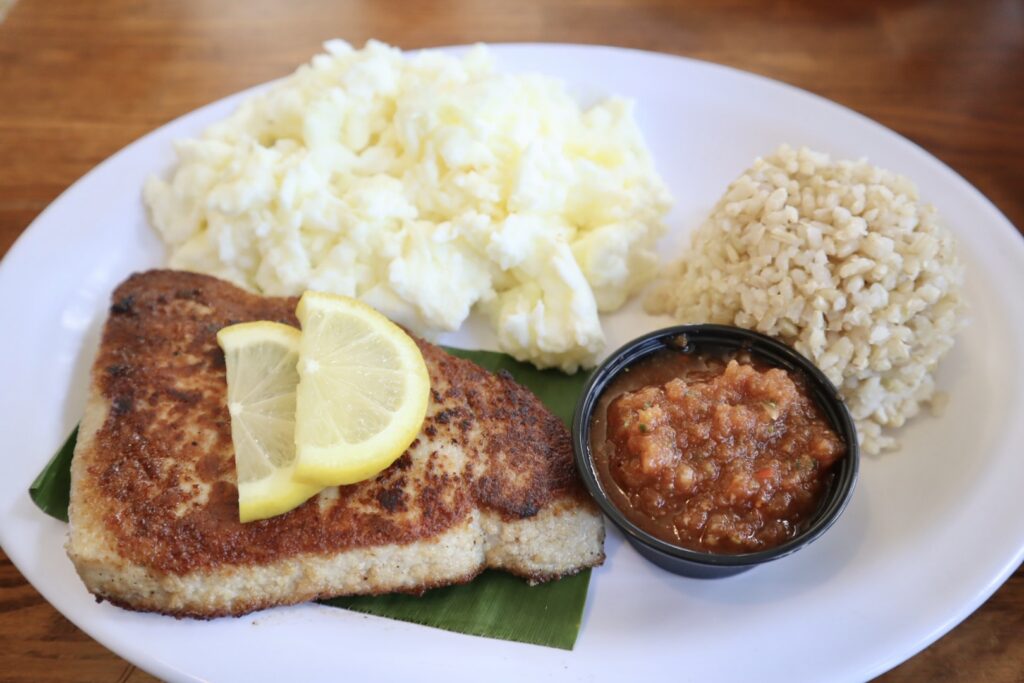 For the old school regulars who try to keep it healthy they always get uur Sauteed Ahi with Eggs! But if you would like to enjoy it to be extra healthy, you can order your side eggs as scrambled egg whites. Eggs whites are a good source of low-fat protein and is high in vitamin B which is said to help in stimulating the metabolism of Glycolipid. It'll be even healthier if you also choose brown rice as your side. Make sure you try the sauteed ahi with our homemade salsa which is cucumber based.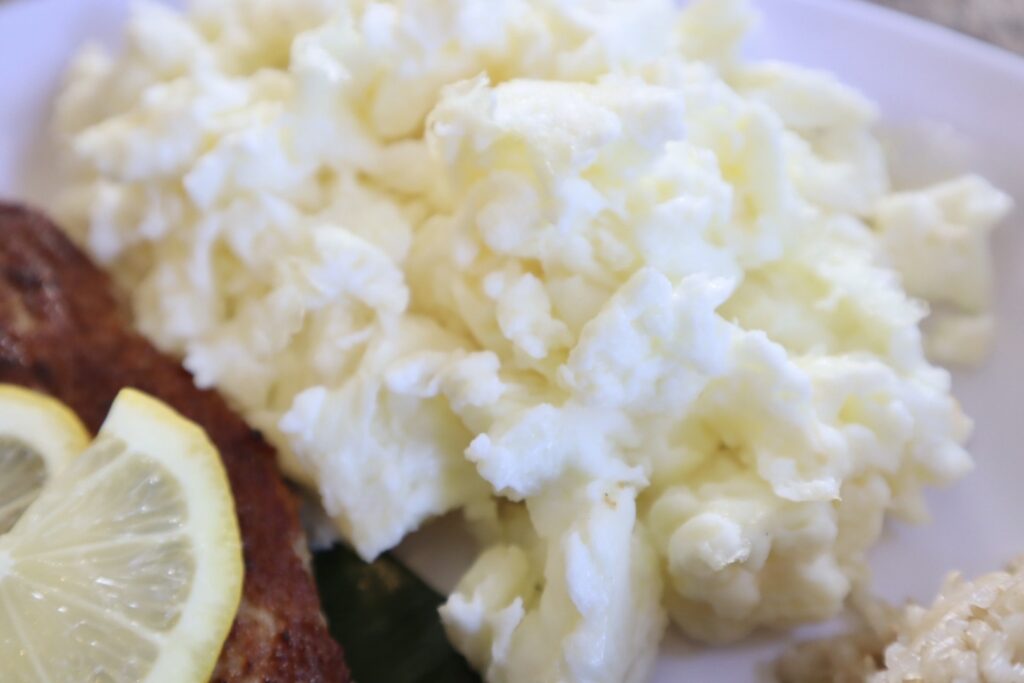 We try to accommodate customers with restrictive diet and food allergy as much as we can, so please don't hesitate to inquire with our staff if your request can be met. This goes for not only dine- in but for take outs and delivery too.
We hope you will enjoy our diverse menu options in 2023 with your family and friends.
You also have the option to order online from the link below https://eggsnthings.com/en/locations/