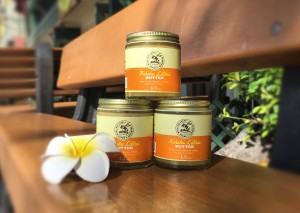 Kahuku Farms, Lilikoi Butter
Aloha!
Kahuku Farms was established in Kahuku(an area on the north side of Oahu,) over 100 years ago.
Their Lilikoi(Passionfruit) Butter is one of their most popular items and can only be found every Saturday at KCC Farmers Market.
We are now proud to announce that we are serving this Lilikoi Butter as an additional option, and recommend you to try them on our Pancakes, Waffles, and Toast! People love this thing with their toast. It is a great thing to take home as well.
These will also be available for purchase in our gift shop at the Saratoga Eggs 'n Things!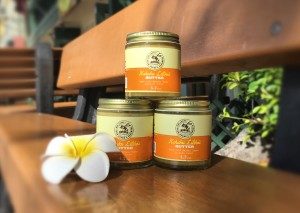 Mahalo!