Eggs 'n Things & the Safe Access Oahu Program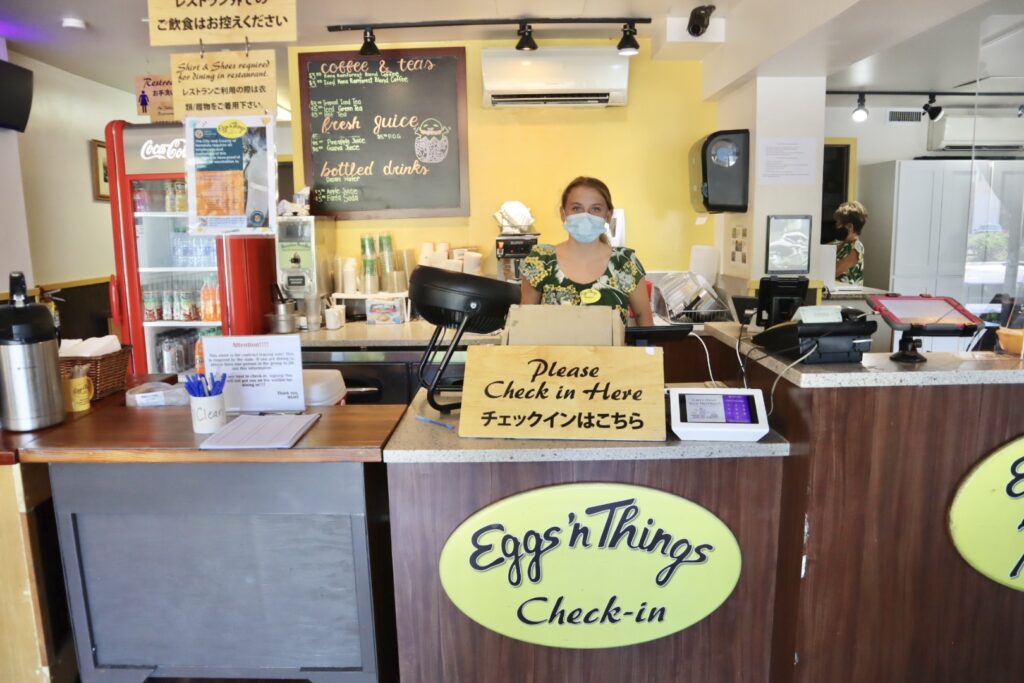 The past year and how many months have been a very interesting and dynamic one. To let you know where we stand right now and the different mandates and orders that we are currently having to adhere to.
The "Safe Access Oahu" program started on September 13, 2021 and requires the presentation of identification along with vaccination certificates when going into restaurants, bars, gyms and other indoor facilities. Along with this, we also have to adhere to the State of Hawaii's requirement for contact tracing. So along with the Vaccine card or proof of a negative FDA approved Covid-19 test (within 48 hours), we ask for one person in each party to leave their local address and phone number.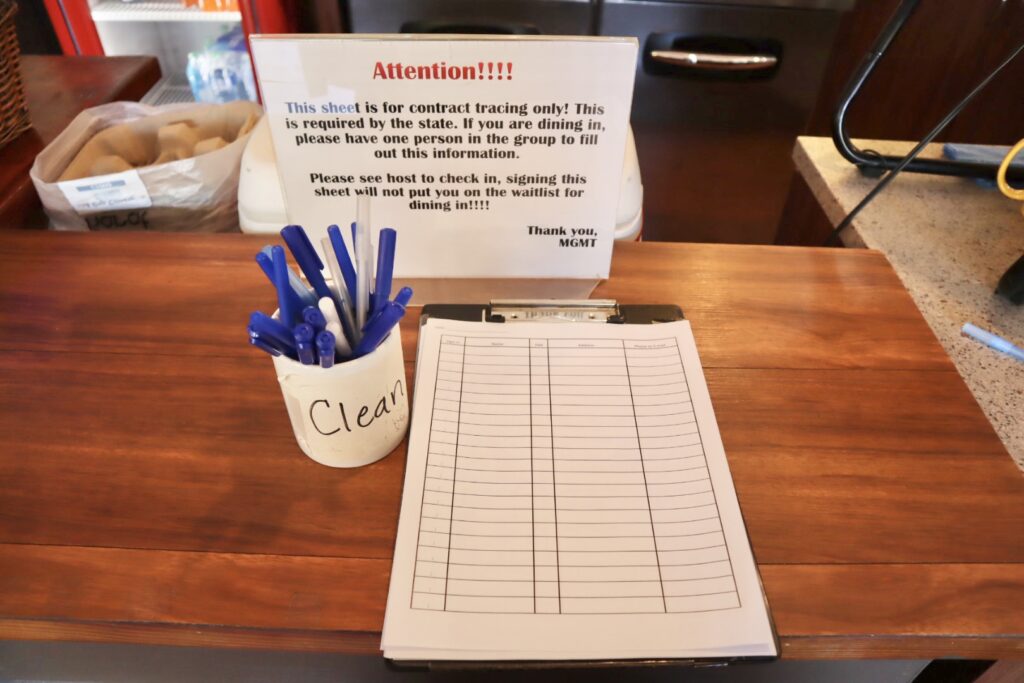 Currently, on Oahu, we can only seat parties of 10 or less indoor, and 25 or less outdoors. Unfortunately, for those who are not vaccinated and do not have a negative covid test, they may only do take out or delivery.  This mandate is supposed to end in 60 days, November 12th or so.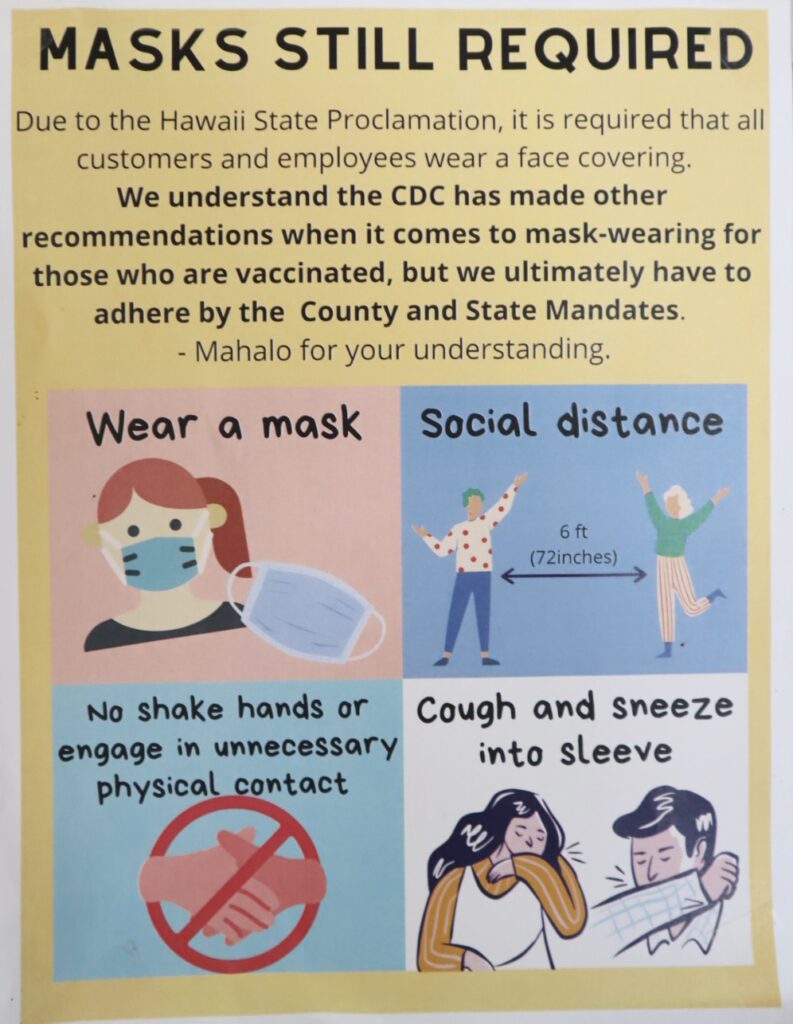 Customers from overseas, including Japan, are also required to show their vaccination certificate, so please check the following before visiting the store. Conditions for vaccination certificate for foreign travelers:
Being an FDA-approved vaccination manufacturer for new coronavirus infections (Pfizer, Moderna, or Johnson and Johnson)
14 days have passed since the last inoculation date.
It must be a new corona vaccination certificate for overseas travel issued by a public institution (local government)-the vaccination certificate must be written in English.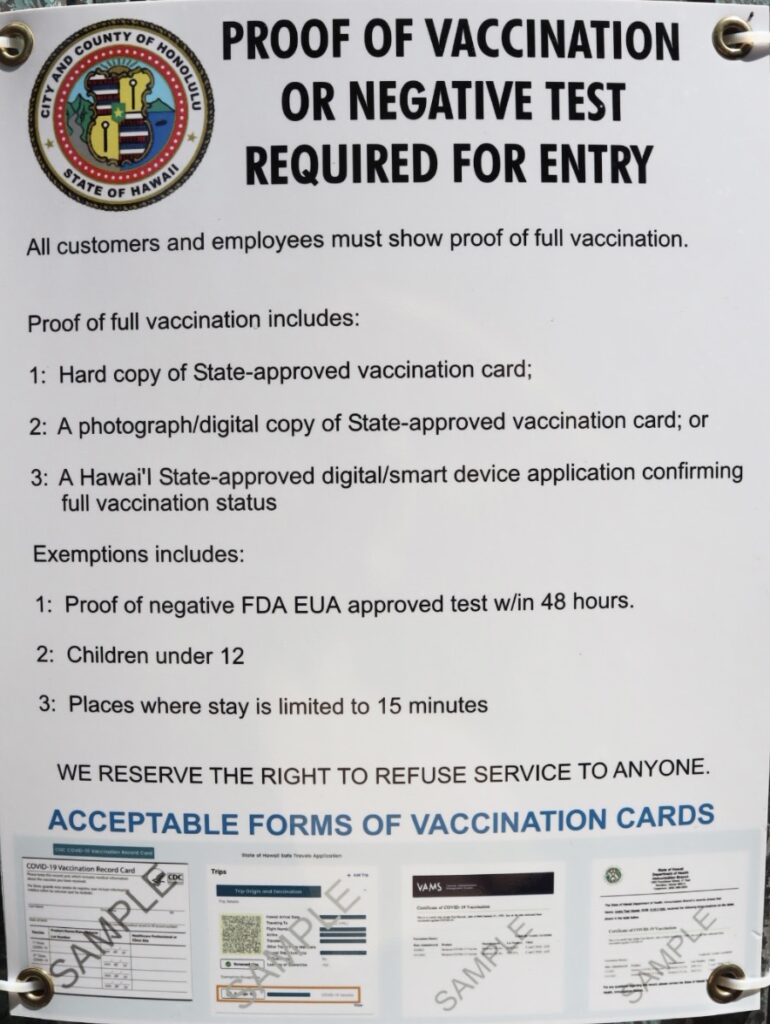 Identification requirements per our City and County are:
Any valid Identification with name and photo
Those with a name and date of birth
Example: Passport, Hawaii-issued ID, driver's license, student / employment certificate
Notes: AstraZeneca's vaccine and Sinovac and a few others are not currently officially approved by the US Food and Drug Administration.
In addition, Eggs 'n Things implements safety measures such as hygiene management and ensuring physical distancing in accordance with the guidelines for restaurants set by the Centers for Disease Control and Prevention (CDC) and the Hawaii State Health Department.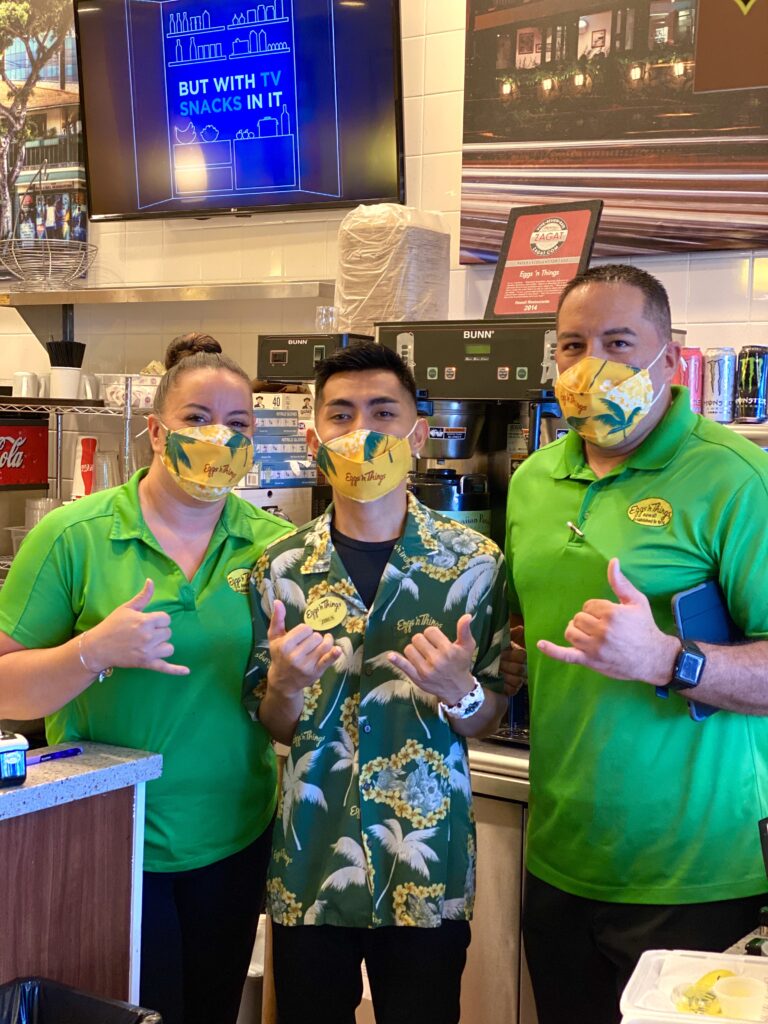 The following safety measures are being adhered to at all our locations:
The maximum capacity of the restaurant is 50% and each party must be at least 6 feet apart
A QR code is available so that all menus can be viewed on your own smartphone. A printed menu is also available if needed.
Tables, chairs, syrup containers, etc. are sanitized after each use.
All staff are vaccinated or have a PCR test at least once a week.
The temperature and health condition of each employee is checked and they also must answer No to all questions of our basic screening before starting work.
Along with dine in at all our locations, we also support online ordering, curbside pickup services, and delivery services such as Uber Eats, Door Dash, and Bite Squad.
Online ordering:
https://orderstart.com/eggsnthingssaratoga
Uber Eats
https://www.ubereats.com/honolulu/food-delivery/eggs-n-things-restaurant/hrb8LuI7SfCbO78QpCl0Bg
DOORDASH
https://www.doordash.com/store/eggs-n-things-honolulu-924217/en-US