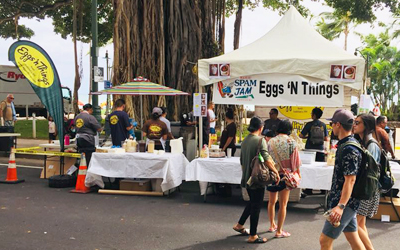 2018 Spam Jam
Aloha!
and Mahalo to everyone who stopped by our booth at the Spam Jam Festival this past Saturday.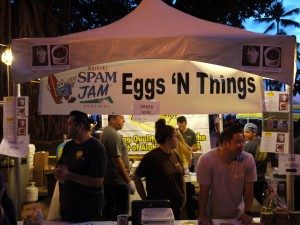 Our booth was located perfectly where we could see the beautiful sunset, and we were serving our original Spam creations for that day only.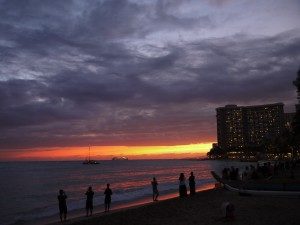 Thanks to everyone who made his year a success, we even sold of the Spam Cheesecake before we closed!
Hope to see everyone next year!
– Mahalo