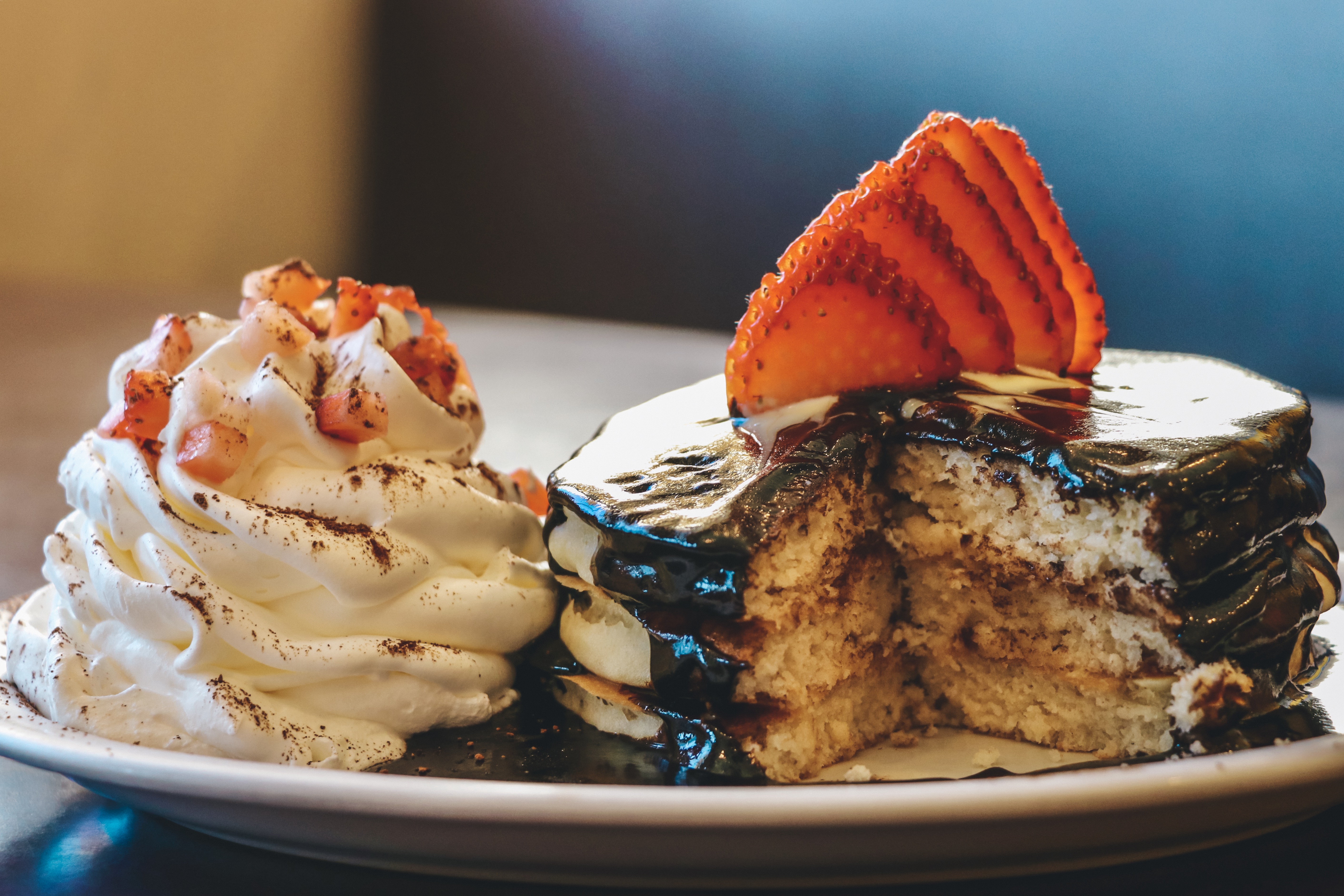 ALOHA! Happy Valentine's Day Month!♡
We will be offering a special pancake to celebrate Valentine's Day for the entire month!
This will come with three White chocolate chip pancakes, covered in a dark chocolate mocha glaze topped with a fresh strawberry.
Served with whipped cream topped with cocoa powder and diced fresh strawberries.
They will be available between until the 2/28.
Enjoy taking a picture, posting it, and of course eating it!
Don't forget put the #eggsnthingshi!